What's new?

Visit here often to find out what is new?
Our newest addition to the RUGER Wafer line is our new RUGER Gluten Free/Wheat Free --All Natural Wafers- Made with Teff Flour.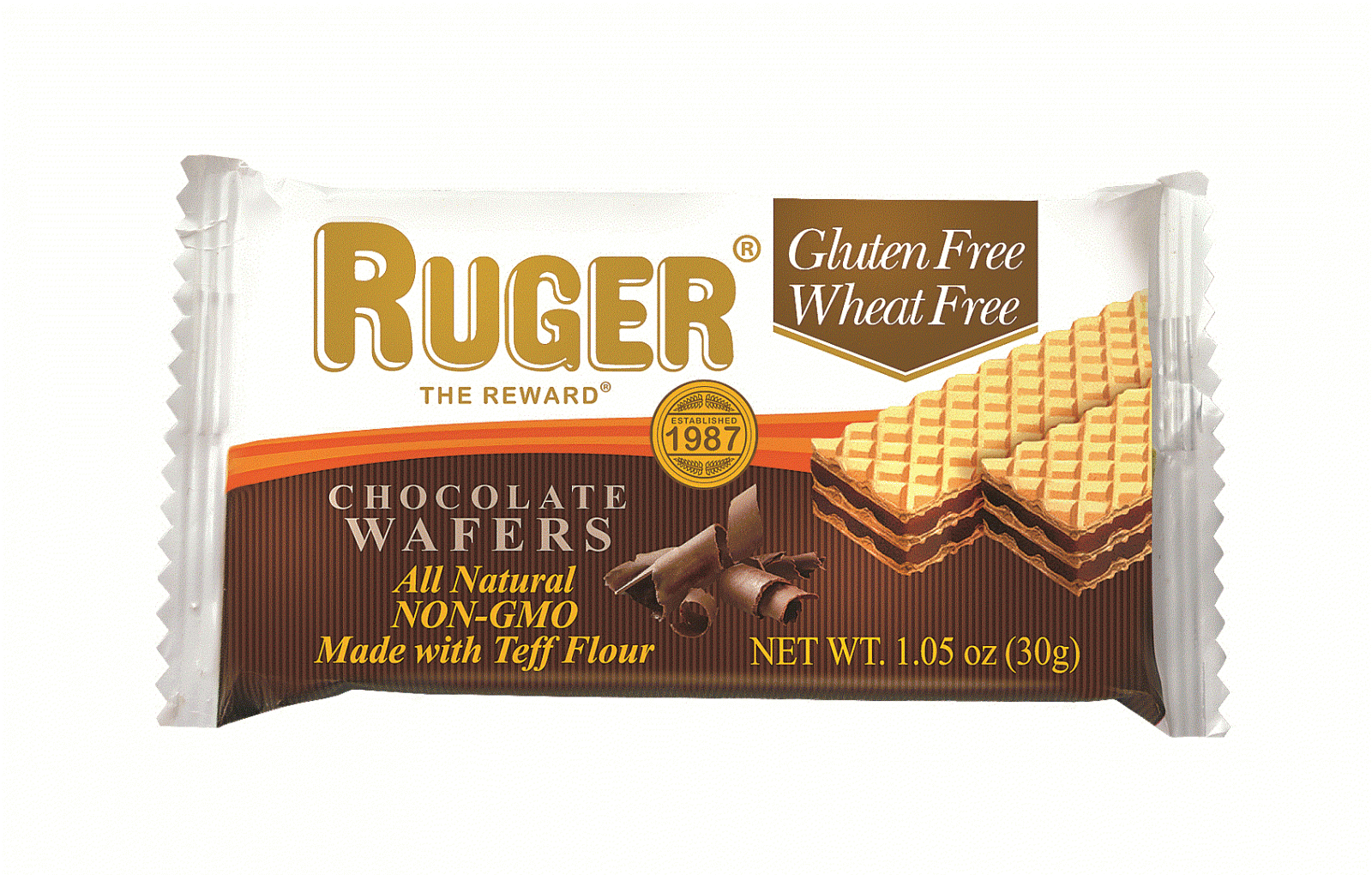 Facts about RUGER GLUTEN FREE Wafers-
RUGER GLUTEN FREE is tested to make sure our product is GLUTEN FREE. For each production, we send samples of every LOT-code to Nutrilab; a company which tests if the products are indeed gluten free.
Samples are taken 6 times during production: At the beginning 1/6, middle 2/6 and end of production 4/6.
The method of analysis is called: ELISA.
We use Palm Fruit Oil. Palm fruit oil comes from the fleshy, orange part of the fruit, and is rich in monounsaturates or "good" fats. We use only sustainable Palm Fruit Oil which is RSPO Certified.
Ruger Gluten Free is Wheat Free. Many consumers today are looking for products that are Wheat Free. The national best selling Diet Book Wheat Belly demonstrates the benefits of reducing wheat in your diet to lose weight.
Ruger Gluten Free is Made with Teff Flour- One of the World's Oldest Grains rich in nutrients. Teff is so beneficial Dr. Oz has done a series of shows about the benefits of Teff Flour. Check out our home page banner slide with links to the Dr. Oz show.
Ruger Gluten Free is all Natural and NON- GMO (ALL OUR RUGER Wafer Products are non-GMO).
Here are our ingredients for RUGER GLUTEN FREE CHOCOLATE AND VANILLA.


Look for RUGER GLUTEN FREE in stores across the country in the cookie and candy sections in these boxes: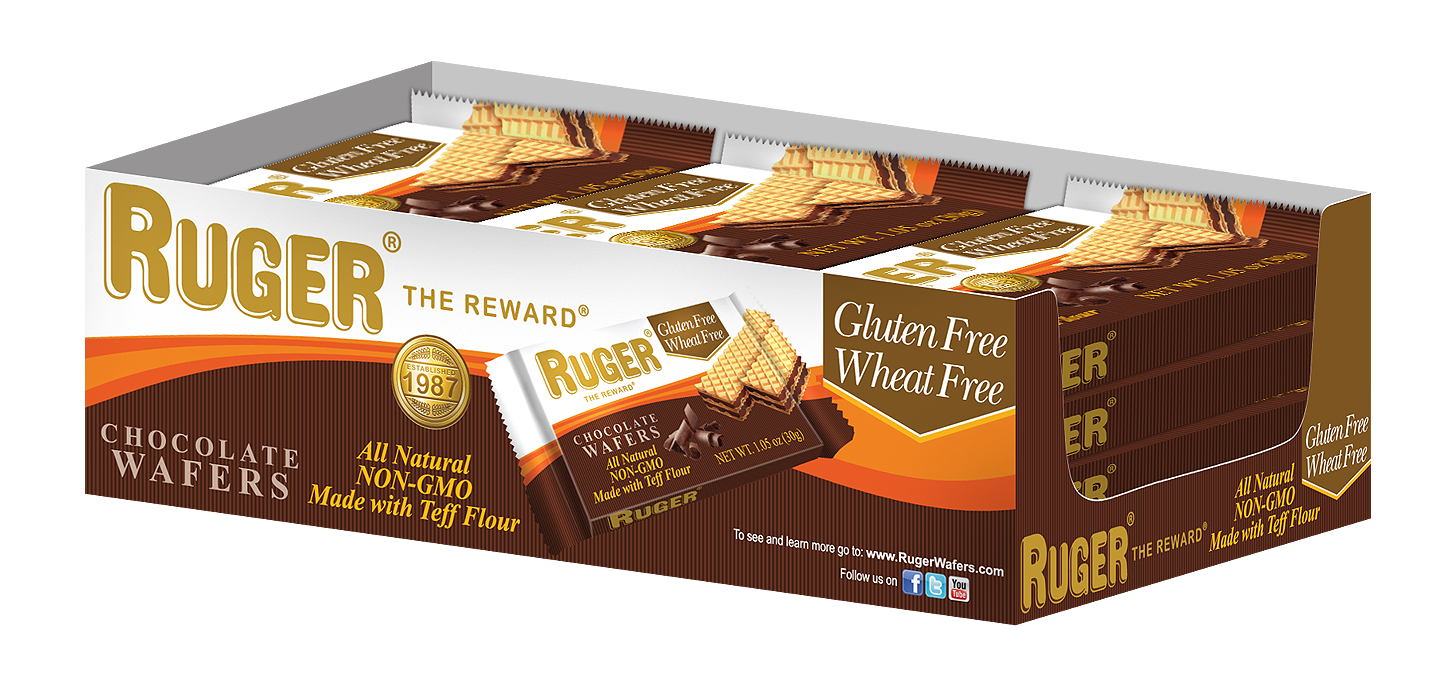 To FIND RUGER GLUTEN FREE go to our home page and select STORE LOCATOR.
Look for other new items coming soon.
Thank you for making RUGER Wafers #1 and please if you have any questions feel free to contact us 24 hours a day at help@rugerwafers.com